Aboriginal Health
,
Accreditation
,
Admin
,
Advanced Tips
,
Cancer Screening
,
Chronic Disease Management
,
Data Quality
,
Digital Health
,
Immunisations
,
Medical Practice Assistants
,
Nurses
,
Other software & subjects
,
Pen CS
,
Practice Managers
,
Reporting
,
09-Improving Quality & Revenue In General Practice Using CAT4 and Top bar
What do I get with this course?
This course consists of 10 video lessons, supplementary learning resources and reflective activities.
Downloadable learning resources including pdf of presentation, software and leadership guides, Quality Improvement/PDSA samples and printable software cheatsheets and can be found under the Materials tab above.
What Does This Course Focus On?
Using PEN CS toolset, Data Extraction tools, CAT4, Top Bar, Cleansing CAT, CAT Plus prompts, data driven improvements, practice improvements, data eligibility set, quality data, baselining and tracking measures, PDSA's/QI Activities
Learning Objectives:
Develop skills to improve data quality
Use Pen Clinical Audit Tool (CAT4) to:

improve patient care
meet practice accreditation requirements
identify additional revenue opportunities

Use TopBar for continual improvements
Optimise use of MBS item numbers
Enable customised prompts
Is there a CPD Certificate?
On completion of all lessons you will be marked 100% course complete and a certificate window will appear (above the 'Materials' tab) to 'Download Certificate'.

Are there more free resources?
Keep checking back regularly for more free learning resources – found under the Materials tab.
You will also find more free resources here
If you need support please email us: help@trainitmedical.com.au
You must be enrolled to view the Materials available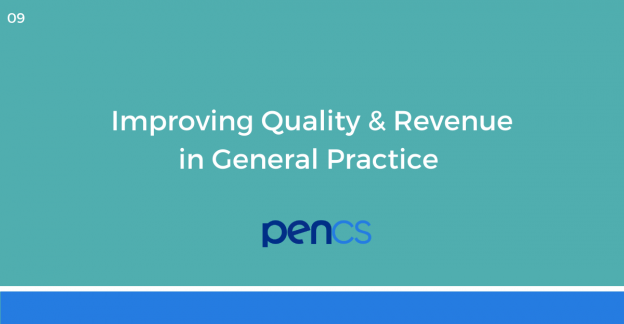 This course is currently closed
Coming Soon
Course Includes
1 Section
13 Lessons
Course Certificate
Ratings and Reviews Login
Accessing this course requires a login. Please enter your credentials below!